OU is a less than a mile from the University of Mississippi, just a short walk down University Avenue. Our college ministry exists to be a home away from home for students.
At OU, you can experience intergenerational community from babies to senior adults and interact with professionals working across all the sectors (business, politics, law, health care, education, ministry, non-profit). We want to help you build a network that can help you launch into who God is calling you to become!
Follow @ouumc on Instagram for updates on events and opportunities for Spring 2022.
Dine + Devo
We offer weekly dinner and devotional for college students, with the goal of promoting both spiritual growth hand a life-giving community. We meet weekly on Sunday nights at 6:30 PM. Students can park in the upper parking deck of OU and walk across 10th Street to the large resident house.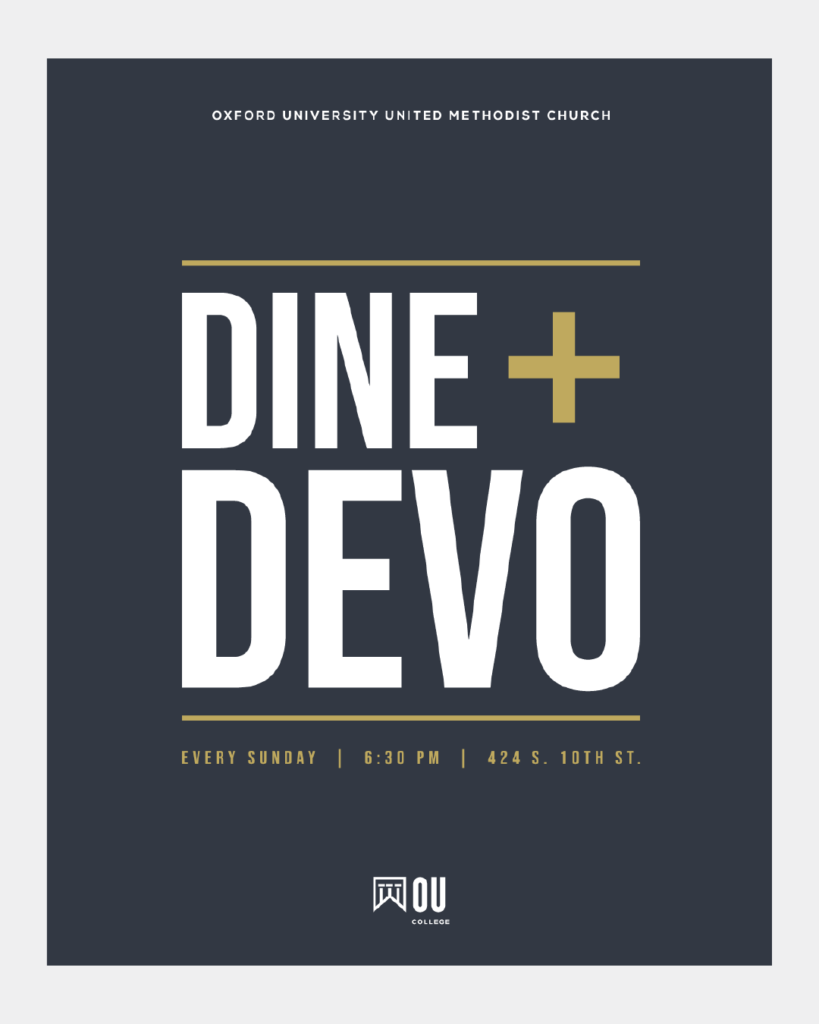 Contact College Pastor Thomas Toole with any questions!