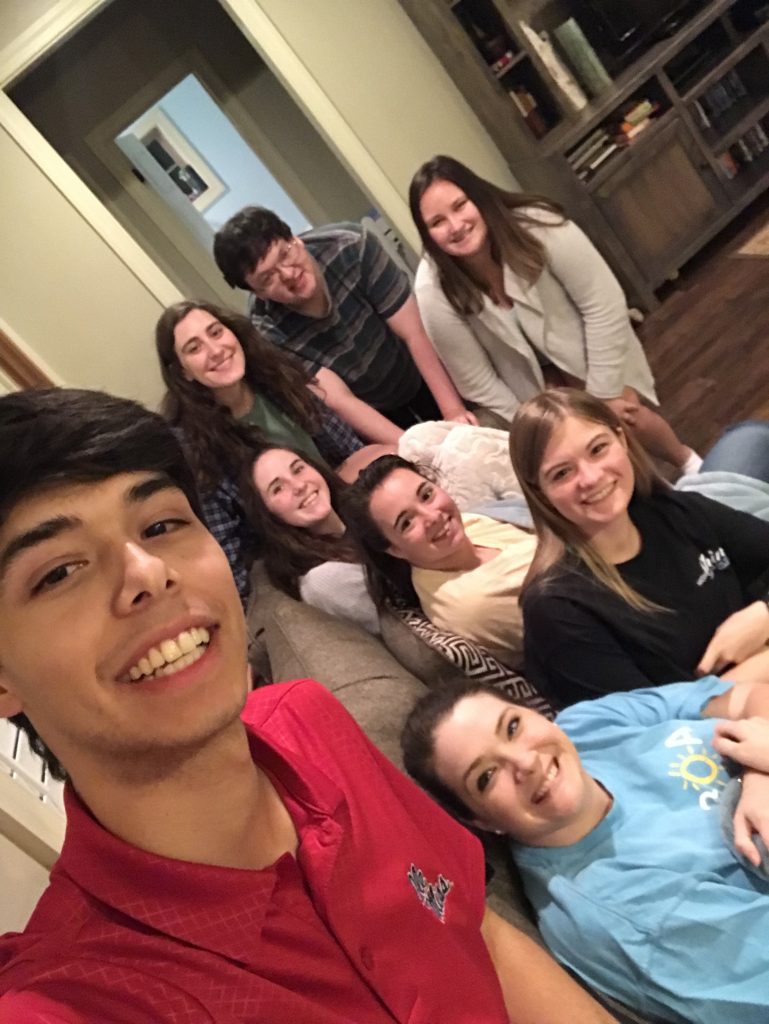 College/Graduate Student Ministry Opportunities
Sunday Morning Worship
8:45 & 10:55 a.m. Traditional Worship in the Sanctuary
9 a.m. The Journey contemporary service in the Activities Center
Sunday School
Sunday School meets at 10 a.m. in the Activities Center. Lessons are centered around our One Thing for each month.
LifeGroup
College Ministries LifeGroup meets every Sunday, 7 p.m. at 303 Zane Gray Cove
(the home of College Ministries Coordinator Haley Lowery)
Join us for a meal and Bible Study. If you want to help prepare dinner, come over at 6 p.m. A meal will be provided! All are welcome. Email hlowery@ouumc.org for more details or if you have questions!
Volunteer Opportunities
We have lots of volunteer opportunities. Check out our Sunday bulletins for ways you can be involved!
Other
We also have Bible Studies, fellowship, cookouts, trips, and more happening each semester.
For more information, contact Haley Lowery, College Ministries Coordinator .