"The glory of God is humanity fully alive." St. Ireneaus
Almost every day of the week at Oxford – University United Methodist Church, someone is gathering to break bread, to fellowship, to pray, or to read scripture. We do these things in order to learn from Jesus what it looks like to be fully alive.
OU is a place where you will be welcomed wherever you find yourself on your spiritual journey. If you have questions and doubts you can't express in most churches or if you have a desire to grow deeper in your relationship with Jesus, we have a place for you!
If you have any questions about adult ministry or would like more information about how to connect to a group, contact Chris at cmcalilly@ouumc.org.
We'd love to get you involved in a small group. Please fill out this brief form, and someone will be in touch!

A LifeGroup is a gathering of between 10-12 people who meet once a month (or more) for food and fellowship, study, discussion, and prayer. It will be a great way for us to maintain connection and community as a Body of Christ during construction.
What should I Expect?
Ideally, our LifeGroups meet in the home of one of the group members who has volunteered to host and can accommodate the size of the group.
LifeGroups will meet once a month (Aug. 31, Sept. 28, Oct. 26, Nov. 30) for about an hour-and-a-half.
5:30 p.m. Food (snacks or more)
6:00 p.m. Study & discussion
6.50 p.m. Prayer
7:00 p.m. End
What will be expected of me?
We encourage everyone to participate as much as they feel comfortable. You will not be put on the spot or expected to speak or pray aloud. Volunteers who feel comfortable doing so will be leading the discussion or hosting the evening.
What about my children?
When you sign up for a LifeGroup, you can also sign your child up for one (up to sixth grade). We will meet at the church and provide food, fellowship, and prayer. Drop off at 5.15 p.m. and pick up by 7.15 p.m.
For more info on LifeGroups, please email Chris McAlilly, cmcalilly@ouumc.org.
Ready to join a LifeGroup?
We have a number of groups starting this fall! Sign up is currently open and ends Tuesday, January 31.
Fall 2016 LifeGroup Hosts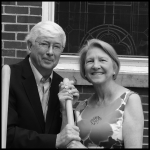 Warren & Janis Black
306 Lewis Lane
Warren and Janis Black are excited about being a part of OU LIFE groups. Warren is a Pastor Emeritus at OU and serves on the Millsaps College Board of Trustees. Janis serves as a Systems Analyst and Programmer for North Mississip- pi Medical Center. They have two grown children, Elizabeth who lives in Little Rock, AR and Warren who is in in Bangor, ME.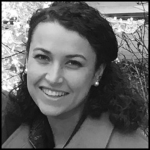 Delaney Bondi
244 Private Road 3049
Delaney is a recent graduate of Ole Miss and served as an OU summer intern. This fall she will be serving as the interim college ministry coordinator.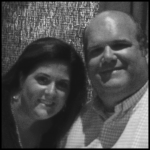 Brad & Meghan Feltenstein
404 Garner Street
Brad and Meghan have been married for 11 years and have two daughters, Liza (8) and Maren (5). OU has been a part of their family since they got engaged. They were married at OU and both of their daughters were baptized here. Brad is a real estate appraiser here in Oxford. They are the new co-owners of Holli's Sweet Tooth where Meghan manages the store.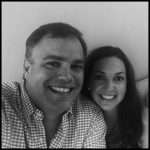 George & Annie Haymans
206 Colonial Road
Annie and George Haymans have 3 children. George Stouton (8), Worth (6) an Katherine Ann (4). George is a real estate attorney specializing in loan closings and transactional law. Annie finds time to teach yoga and run a property manage- ment company when not taking care of the house and children. They have been members of OUUMC for six years.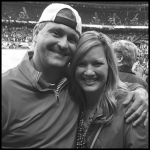 Jason & Cathy Lowe
102 Pinehurst Cove
Jason and Cathy have been members of OU for about a year and a half. Jason is the Vice President of Community Mortgage while Cathy is the owner of Belles and Beaus. They are also co-owners of Hollis Sweet Tooth. They have 3 children, Claire (8), Grey (6 ),and Nate (5).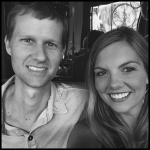 Robert & Leighton Mason
134 Leighton Road
Robert and Leighton have been members of OU for 12 years. Robert works at FNC, Inc., and Leighton is a Speech Therapist for Bramlett Elementary. They have two children, Mims (7) and Bo (3). They are both from Meridian, MS, and graduat- ed from Ole Miss.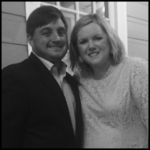 Chase & Kara Parham
143 Yocona Ridge Road
Chase and Kara met at Ole Miss and were married in 2011. Chase is a sports journalist for Yahoo! Sports and Kara is an Academic Advisor at Ole Miss. They have one daughter, Carly Ann, who was born in 2016. They have been members of OUUMC since 2013 and love to call Oxford and OU their home.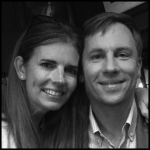 Emily & David Shelton
104 Hayes Avenue
David and Emily Shelton met at Millsaps College and married after David graduat- ed from law school at Ole Miss in 1999. David and Emily have lived in Oxford since 2004 and they have three children, Sam (14), Emma (11), and Mack (8).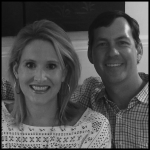 Barbara Jim & Bill Turner
1034 Zilla Avent Drive
Bill and Barbara Jim are both Ole Miss alumni. Bill is a business attorney who began his career in New York City, while Barbara Jim attended Design School there. They eventually started working their way down south, living and working in Nashville before planting roots in Oxford with their young family. They are the parents to Brown,13 yrs and twins Tal and Van, age 9.