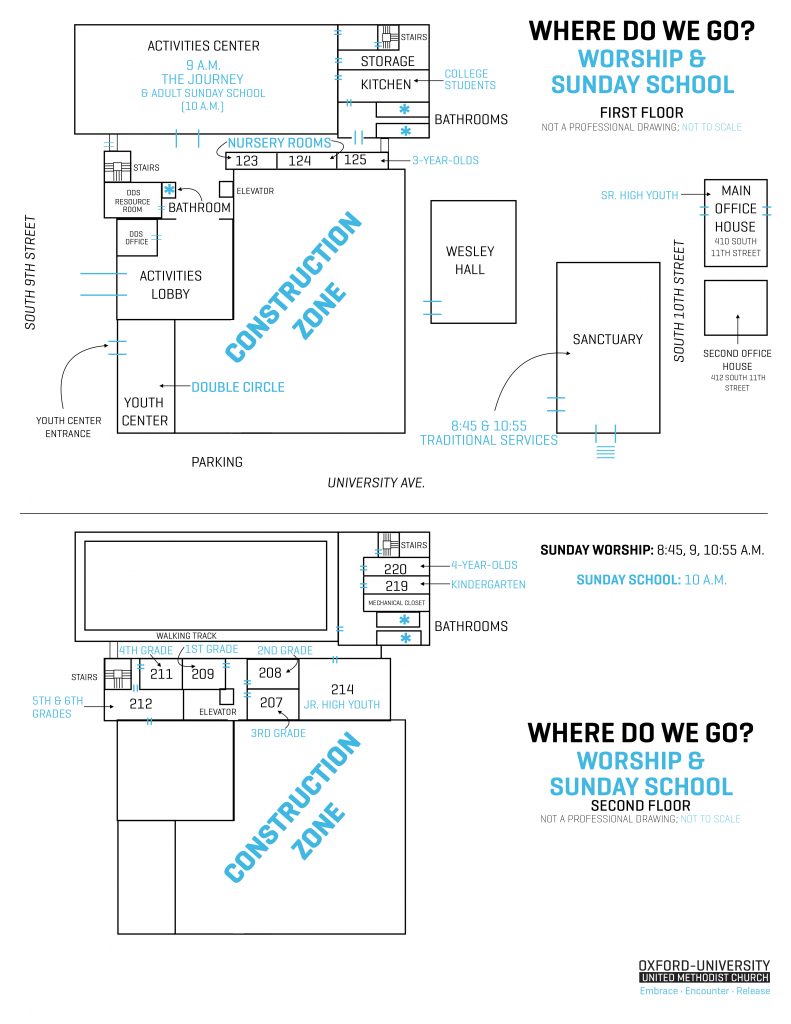 In 2013, O-U embarked on an in-depth Master Plan process to evaluate our current church spaces and assess our future church needs. The Board of Trustees chose Carter Hord Architects from Memphis to complete this process. Hord Architects specializes in churches, and worked with O-U's Master Plan Team, gaining input from church members and staff about the hopes and dreams for our church. They presented their findings and their proposed ways to update OUUMC's worship and fellowship spaces and the parking lot at several Town Hall meetings.
Attached you will find a PDF file of the presentation used at the Fall 2014 Town Hall meetings. The presentation gives the findings of the Master Plan Committee, the proposed new spaces, and some cost estimates. In early 2015, the congregation will met to discuss and vote one final time on the Master Plan before moving forward.
If you have any questions or suggestions, please send them to ouumc@ouumc.org.